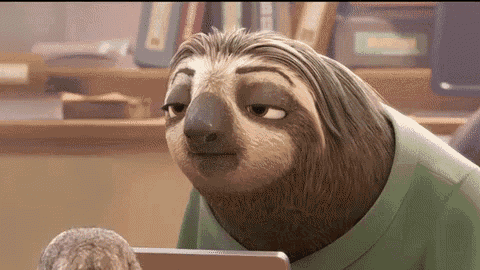 I noticed there were a lot of new readers recently so I just wanted to introduce myself (◍•ᴗ•◍)
I go by as ddoboja and welcome to my blog! ~(˘▾˘)~
My translations are mostly focused on Korean dramas, actors, and variety shows
I'll occasionally translate things about KPOP, non-Korean things (e.g. Hollywood films), and the requests readers make
I'm a college student so there might be times where I'll be slow at updating but I usually try to post at least 2-3 posts a day so let's pray that I continue that routine LOL
I do translations for fun, it's not a job or anything so sometimes there might be translation/grammatical errors or differences on how I perceived the comment so please understand if there's any mistakes~ I'm human too hehe ㅠㅠ
I try to post a lot of positive things because who wants negativity? LOL
I hope you guys can be friends and just have fun discussions with each other
(◍•ᴗ•◍)
I wanted to create a series on my blog where we take a break from all the serious celebrity/drama news
I just wanted to share personal things with you guys such as: what I've been watching lately, what songs I've been obsessed with, etc
In my last blog announcement post, I brought up this idea and people seem to be up for it
sooo I hope you guys like it and we can continue this as a monthly thing~ (´͈ ᵕ `͈
)
---
D R A M A S + F I L M S
<1987>
Tbh I only wanted to watch this because I heard my man Ha Jung Woo was going to come out but I ended up loving the movie because of the whole cast ㅠㅠ
It's a heavy plot and it felt more personal to me because I'm Korean and these events were something my parents actually went through when they were barely in their 20s...
A lot of my parents' friends participated in the protests and were activists.
I recommend it those who enjoy political movies but the plot's pace felt a bit wonky and maybe the director planned it out like that because the actual events were really hectic...
DID YOU GUYS KNOW OUR BOY TUNA OPPA

(t/n: Kang Dong Won LOL)

CAN SING?!
Here's him singing with Kim Tae Ri for the 1987's OST - Link
<신과함께
ㅣ
Along with the Gods>
I'm a huge Ha Jung Woo fan LOL
All the actors I like are ahjusshis (≧▽≦)ノシ
This movie was really memorable and became one of my all time faves ㅠㅠ
Please take tissues with you when you go watch it...
The film will make you think back on your life and reflect on how you treat your parents, siblings, friends, and just yourself as well.
Also Kyungsoo made me cry ㅠㅠ
<MISTY>
You guysssss omg...
Not only is Misty scandalous and full of HOT scenes (˵ ͡° ͜ʖ ͡°˵)
BUT
Go Hye Ran (t/n: Kim Nam Joo's character) is straight up g o a l s.
Her character doesn't take shit from anyone and she's so calculated, I love it~
She kind of reminds me of Olivia Pope from 'Scandal'.
I'm a bit tired of Ji Jin Hee tho because he always plays the same mopey characters
His aura/vibe is so pitiful ㅠㅠ
<MOTHER>
Okay, so I'm a huge fan of the original Japanese version of this drama
Ashida Mana had me crying during every episode and she was only 6 years old when she came out in this drama ㅠㅠ
I was really excited when I found out that they were making a Korean remake and thought Lee Bo Young was a good fit for the role
BUT...
I honestly don't like how they're handling the plot.
In the Japanese version, the main focus was revolved around the theme of mothers/motherly love/motherly bonds with their children, but in the Korean version, they're focusing a lot on side characters (e.g. Lee Jae Yoon, Son Seok Koo) and romance.
Also after the recent episode, I really didn't like how they barely delved into why Hye Na's mom (Ko Sung Hee) started to neglect her child.
Like she wasn't always a bad mom! That past story was sooo important ㅠㅠ
I don't know, I'm thinking of dropping this one, tbh but I also want to see how they wrap these whole thing up especially because they're not following the original material scene by scene.
---
OMG this is the first DAY6 song I've ever listened to and it is such BOP!
Personally, I thought this was a really well-done Japanese debut
If any of my readers are DAY6 fans, please recommend me some more of their songs (preferably the same vibes to this song)!
I'm suuuuuper late at listening to this song
BUT I LIKE IT~ (whispers: I'm 25)
LOL I'm not even 25 but this song is so catchy and it's such a good song to listen to during the morning when you're getting ready or studying
It's just perfect to listen to whenever!
「DPR LIVE - HER
」
YOU GUYSSSS WOWWWW
DPR LIVE CAME THROUGH (AGAIN) WITH THIS EP
Every track just flows smoothly and each one is a b o p!
No lie, I seriously think I listen to 'Text Me' every single day LOL
So... the last time I was into JPOP was like in 2009 lol
The only member I knew in KANJANI8 was Nishikido Ryo because he came out in a bunch of J-dramas I used to watch
But clips from their variety show, Kanjani Chronicle, went viral on Korean Twitter because some of the members played a game where they had to play the telephone game with English phrases with foreign guests and at the end, the last member needs to deliver and translate the phrase successfully.
After watching the clip, I started stanning them ㅠㅠㅠㅠㅠㅠ
Their songs are soooo good but I prefer their rock/ballad songs over their dance-pop ones!
The songs I would recommend are: Street Blues,
ツブサニコイ (Tsubusa ni Koi), and モノグラム (Monogram)!
---
So those are some of the things I've been watching and listening to this month~
What have you guys been watching, w
ho are some of your favorite actors/actresses?
Do you guys listen to any other genres besides KPOP?
Well then... this is the end for today!
(t/n: let's meet again~; uri ddoboja~)