Calling 'SKY Castle' one of the biggest hits of 2018 is an understatement. When the drama premiered, it recorded ratings of 1.7%. That's right, a measly rating of 1.7%. But then by the second episode, it recorded ratings of 4.3% and then the ratings continued to grow and grow until the drama started accomplishing records and became known for being the highest-rated drama in Korean cable television history. If that's not the biggest glo up then I don't know what is.
From the get go, SKY Castle stood out to me for having a legit cast of middle-aged veteran actors and barely any idol actors. The main cast featured Yum Jung Ah, Lee Tae Ran, Yoon Se Ah, Oh Nara, Kim Seo Hyung, Jung Jun Ho, and Choi Won Young. But, initially, the plot description wasn't that appealing. The drama was described as telling the stories of prestigious families living in a luxurious neighborhood - they're Korea's 1%.
When I watched the first episode, I thought I was watching a bad remake of 'Gossip Girl' because of the scene where they hold a dinner party for Young Jae's family after he gets accepted into very prestigious university. But my initial impression of the drama changes immediately after the ending scene of the first episode when Kim Jung Nan's character

commits suicide

. After that ending scene, I knew 'SKY Castle' wasn't another typical Korean drama about elite families and their outrageous antics.
Now I'm not sure if it was ever explicitly stated in the drama or by the writer but I thought the drama was titled 'SKY Castle' because the residents of this neighborhood were all aiming to send their children to SKY - which is an acronym for Seoul National University, Korea University, and Yonsei University, the three most prestigious universities in Korea.
The residents of the SKY Castle neighborhood are the 1% of the 1% - they're families of surgeons, lawyers, and other wealthy individuals.
All the families have the same goal and it's to make their children succeed in life and they'll stop at nothing to guarantee their children's success and family's honor.
Kwak Mi Hyang (Yum Jung Ah), Lee Soo Im (Lee Tae Ran), No Seung Hye (Yoon Se Ah), Jin Jin Hee (Oh Nara), and Kim Joo Young (Kim Seo Hyung) all have one thing in common and that's the endless love they have for their children.
At first, the families appear to be perfect but all of them are hiding their own secrets.
Despite the main characters all having their flaws, they continue to be lovable because of the remarkable writing and acting in this drama that helps you understand why they behave in the way they do.
Kwak Mi Hyang lives in a lie because she wants to provide her daughters the life she didn't get to have. Her constructed life becomes unraveled when her true identity is (accidentally) revealed by Lee Soo Im, someone from Mi Hyang's past, and the character goes through a process where she realizes that if she tries to continue to accomplish her lie, it'll bring more harm to her family and those around her.
---
Another thing I really appreciated about 'SKY Castle' was the amazing performances by the child actors. Like I have previously stated, the children roles aren't played by idol actors - there's literally only one character played by an idol and that's SF9 member Chan Hee/CHANI, who has past acting experience. Chan Hee plays Hwang Woo Joo and most viewers didn't even know Chan Hee was an idol! I feel like if child actors star heavily in a drama, it can be a hit or a miss depending on the child's performance but that's not the case in 'SKY Castle'. The children all bring their characters to life!
I think the children play an equally important role in the drama because while their parents are showing that they will stop at nothing to guarantee success for their children - the children often speak up about their parents actions and wrongdoings.
My favorite examples of this moment was in
episode 16
when Ye Bin (portrayed by Lee Ji Won) confronts her dad (Jung Jun Ho) after
Hye Na's death
by saying, "Dad, are you even human?"
In some cases, the children are the parents' reminder that they messed up by choosing to do the wrong things, like in
episode 19
when Kwak Mi Hyang sees her daughter, Ye Seo (portrayed by Kim Hye Yoon), barely able to function after being swallowed up by her own guilt - like what's the point of trying so hard to get your daughter into medical school when she's so scared of living.
Another one of my favorite scenes were the interactions between Jin Jin Hee and her son Soo Han (portrayed by Lee Yoo Jin). Although Jjin Jjin is originally from a well-off family, she's not as competitive about Soo Han's future like the other mothers are about their children. She's more worried about Soo Han's well-being and happiness instead of his grades. This is evident when Soo Han runs away after Jjin Jjin lashes out at him for breaking her precious dishes and when she finally reunites with Soo Han, she repeatedly tells him that she doesn't care whether he studies well because she only cares about his happiness and she can't live without him.
Although this drama is filled with phenomenal performances, the performances that stood out most to me were Kim Seo Hyung's portrayal of Kim Joo Young and Yoon Se Ah's portrayal as Noh Seung Hye. Kim Seo Hyung is probably most known for her performance in the ultimate makjang drama 'Temptation of a Wife' but I think she'll now be remembered for her performance in 'SKY Castle'. In 'SKY Castle', Kim Seo Hyung makes you forget who she is and you'll be convinced that she is just Kim Joo Young. Kim Joo Young gives you chills in every scene because of her ruthlessness and sheer wickedness. But once K/Kay/Kei appears, you'll realize that despite the wickedness, Kim Joo Young is also human and a mother.
Before 'SKY Castle', I mostly knew Yoon Se Ah for her high-pitched voice. She wasn't exactly a memorable actress, especially because she usually played supporting roles, but she wasn't a horrible actress either. In 'SKY Castle', Yoon Se Ah played the role of Noh Seung Hye - a caring mother of three, who is a devoted wife that is starting to speak out against her husband's extreme childrearing practices. I loved all of the scenes that featured Seung Hye and the rest of the Cha family but towards the end, I was starting to get tired of storyline about Se Ri and her club business but I understand that the club storyline was vital for the development of Cha Min Hyuk's storyline so that he understands he can't control his children's lives. One of the most memorable scenes for me is in
episode 14
when Seung Hye finally lashes out against Professor Cha - that one scene proved to me that Yoon Se Ah's acting spectrum is so wide.
---
'SKY Castle' isn't your typical Korean drama about rich families. The drama is a perfect mix of black comedy, mystery, and thriller. The various storylines within the drama isn't dragged on and on and I thought they were quickly resolved, especially the storyline regarding Cha Se Ri and Harvard.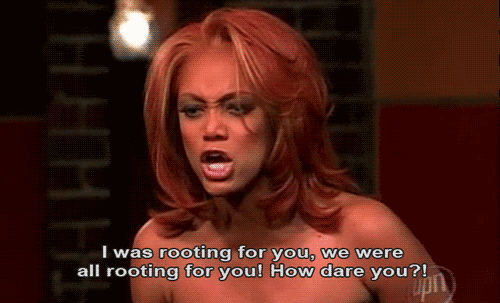 If you're looking for a Korean drama that literally isn't a romantic comedy and has no acting holes, 'SKY Castle' is what you have been searching for. The drama will have you sitting at the edge of your seat during each and every episode and you'll be in awe with the acting. The drama did have a controversial ending because some viewers found it unrealistic but the more I think about it, I think the drama showed that the ending was possible because these families are again, the 1% - they're extremely rich and they have the resources to have that ending. Definitely check it out so that you can fall in love with this entire cast and fangirl over them with me!
---
It's been a month since 'SKY Castle' has ended ㅠㅠ
But my review is finally here and this is also
my 800th post
!
What a perfect way to hit 800~!
Is anyone else having SKY Castle withdrawals?
I literally can't keep up with other dramas because I feel like they don't match the quality SKY Castle had ㅠㅠ
At the moment, I'm only watching 'Spring Turns to Spring' because Uhm Ji Won and Lee Yoo Ri are absolutely fantastic in it and it's such a light-hearted and fun drama
♡
I'm so sad this drama is over ㅠㅠ
I can't wait to see what else the actors will be coming out in!
Hope everyone is having a good day/night!