When initial reports came out about 'Mr. Sunshine', I'm going to be honest - I wasn't that excited for it. Some of the reasons for my lack of interest was due to: my love-hate relationship with writer Kim Eun Sook's dramas and
Lee Byung Hun's playing the main role in this drama
.
I think the reason I have a love-hate relationship with Kim Eun Sook's dramas is because I find some of her dramas childish or mediocre. 'The Heirs' reminded me of a bad rendition of 'Gossip Girl' where you just watched a bunch of immature characters fighting for the affection of a female character. I couldn't get into '
Descendants of the Sun
' because the drama just felt like it was filled with fan service for romance drama lovers. The only drama written by Kim Eun Sook that I enjoyed from start to end was 'Goblin'. The reason I enjoyed that drama so much was because of the acting performance by Kim Go Eun and Gong Yoo, the cinematography (wow... those sageuk scenes tho), and the soundtrack - to this day I still listen to Ailee's '
I Will Go to You like the First Snow'. So after it was announced that Kim Eun Sook's next drama was 'Mr. Sunshine', I was a little bit interested because 'Goblin' really left me impressed but then it was announced that Lee Byung Hun was the male lead.
Many people often say, "love the art not the artist." These words are usually used when the artist is problematic. I think it also perfectly describes Lee Byung Hun's career. Let's be real, Lee Byung Hun's acting is critically acclaimed. He never fails to impress viewers whether he's playing an agent who's fighting a cannibalistic murderer in 'I Saw the Devil' or a thug who loses his hand in 'Inside Men'. But it often seems like his personal life overshadows his performance. And I believe with 'Mr. Sunshine' Lee Byung Hun once again proved to viewers that he is actor Lee Byung Hun with amazing performance abilities and not actor Lee Byung Hun with a messy personal life.
What I was looking most forward to was Kim Tae Ri. I became a fan of Kim Tae Ri the moment I saw her in Park Chan Wook's 'The Handmaiden'. Can you believe 'Mr. Sunshine' was Kim Tae Ri's first drama? Kim Tae Ri has filmed four movies in the past three years and they're all critically acclaimed. The reason I love Kim Tae Ri's performance in all her projects is because of her diction. Especially in 'Mr. Sunshine', she plays the role of Lady Ae Shin - she's supposed to be a soft-spoken lady that belongs to a high status noble family but every time Kim Tae Ri delivers her lines that are meant to attack her enemy, you can sense the anger but her tone is still clear and stable.
I know many people weren't happy that three of the main male leads (Lee Byung Hun, Byun Yo Han, Yoo Yeon Seok) were going after the female lead (Kim Tae Ri). But I think this drama handles a love triangle/square really differently compared to other Kim Eun Sook dramas and Korean dramas. I think each male lead is in love with their own idea of Kim Tae Ri. Yoo Yeon Seok's character Goo Dong Mae was obsessed with Kim Tae Ri's character Go Ae Shin after their first encounter during their childhood and he looks out for her in his own way but initially, Ae Shin just thinks he has something against her and her status.
Byun Yo Han's character Kim Hee Sung is drowning in his own regrets because he made Ae Shin (his betrothed) wait for him throughout a lengthy period and then she fell in love with someone else while waiting for him while Kim Hee Sung fell in love with Ae Shin the moment he saw her.
And Lee Byung Hun's character Eugene Choi falls in love with Ae Shin, a woman who is from the country that abandoned him - the same woman who is trying to save that country.
This drama really resonated with me because I'm Korean-American and the historical events behind this drama's plot is really culturally personal. Growing up Korean-American, I went through a phase that's very common amongst other Asian-Americans. You just want to be identified as American and not be labeled as Asian-American but I learned to grow out of this very sad mindset and have come to embrace and appreciate my culture.
This drama also deals with a topic that many people aren't familiar with. Many people don't realize that Korea gained independence in 1945 after being under Japanese rule for 35 years. In my opinion, this drama was able to educate people on history that many people weren't aware of and that many have forgotten about. When this drama was airing, a lot of the comments I translated were about commenters saying that they can't forget what the independence fighters fought for so that they can have the Korea they currently have. If I'm not mistaken, I believe the writer Kim Eun Sook said that she got inspiration to write 'Mr. Sunshine' after seeing a picture of members of the Righteous Army at a museum.
I also loved how this drama was able to make actress Kim Min Jung's acting shine. Kim Min Jung is a well-known actress but I feel like she's mostly known for her glamorous looks rather than her acting. But her performance as Yang Hwa really left me breathless as she played a character who was only living on with the hopes of finding her mother and to sabotage her traitor father's (Kim Eui Sung) plans.
I think my favorite part about this drama would have to be the selflessness from many of the good-hearted characters like Hamandaek (Lee Jung Eun), Shin Jung Geun (Haengrang), Shim Jong Min/the tailor (Nam Chang Hee), and more. Many of these good-hearted characters weren't afraid to risk their jobs and lives in order for their loved ones to live in a better Korea and in this drama, they knew Ae Shin needed to survive in order to help Korea gain independence.
Overall, this was one of my favorite dramas of 2018. The production, directing, acting, and dialogue really touched my heart one by one. You can feel whenever a character was going through a heartache after losing someone they loved (make sure to have tissues next to you starting from episode 14 and onwards). Even if you're not a fan of historical Korean dramas, I definitely recommend you to check out 'Mr. Sunshine'. There's still a modern twist to it so that the drama won't seem monotonous and you'll learn something about Korea that you never knew about.
---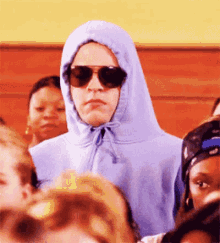 This is a really belated review about 'Mr. Sunshine'
I didn't expect it to take me this long to post this....
I don't think I can rewatch this drama anytime soon or else I'll cry like crazy again ㅠㅠ
And all the gifs in this post were made by me!
I made them for my tweets about this drama
♡
If you already finished this drama, help me go through my 'Mr. Sunshine' withdrawals ㅠㅠ
And if you haven't watched this drama yet, make sure to check it out!